2018 ASIL Annual Meeting – « International Law in Practice »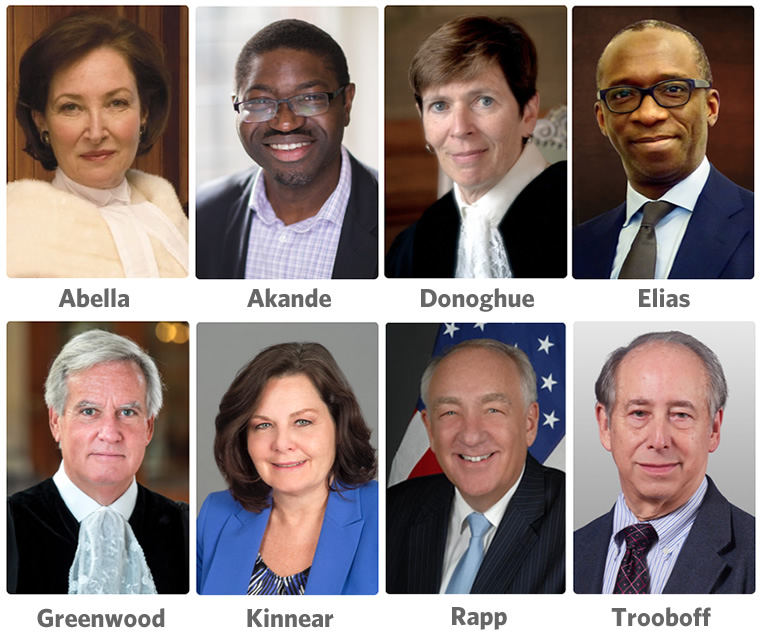 April 4 – April 7, 2018
Washington, DC
The 112th ASIL Annual Meeting will consider how and by whom international law is made, shaped, and carried out; and how international legal practice has changed and is continuing to change in response to geopolitical shifts and contemporary challenges.
Leaders in the field will deliver keynote addresses, including:
The Grotius Lecture: Joan E. Donoghue, International Court of Justice featuring distinguished discussant Dapo Akande, Faculty of Law, University of Oxford
Thursday Keynote: Sir Christopher Greenwood, International Court of Justice
Brower Lecture: Meg Kinnear, International Centre for Settlement of Investment Disputes
The ASIL Annual Meeting is one of the largest gatherings of world leading experts in the field of international law, routinely drawing more than 1,000 attendees. This year's 40+ program sessions will feature discussions with scores of U.S. and foreign government officials, international organization representatives, renowned academicians, civil society experts, and leading private practitioners.
To keep abreast of evolving program details, visit www.asil.org/am or follow the Society's accounts on Facebook, YouTube, Instagram, and Twitter.
Credentialed members of the press should register for the meeting atwww.asil.org/pressreg. All others register at www.asil.org/am.
For more information about the 2018 ASIL Annual Meeting, contact James Steiner, ASIL director of communications and technology, atcommunications@asil.org or +1.202.939.6001.
The American Society of International Law (ASIL) is a nonprofit, nonpartisan, educational membership organization. It was founded in 1906, chartered by the U.S. Congress in 1950, and has held Category II Consultative Status to the Economic and Social Council of the United Nations since 1993.
ASIL's mission is to foster the study of international law and to promote the establishment and maintenance of international relations on the basis of law and justice. The Society's nearly 4,000 members from more than 100 countries comprise attorneys, academics, corporate counsel, judges, representatives of governments and nongovernmental organizations, international civil servants, students, and others interested in international law. For more information, visitwww.asil.org.