Kent Nagano a déjà songé à faire son droit.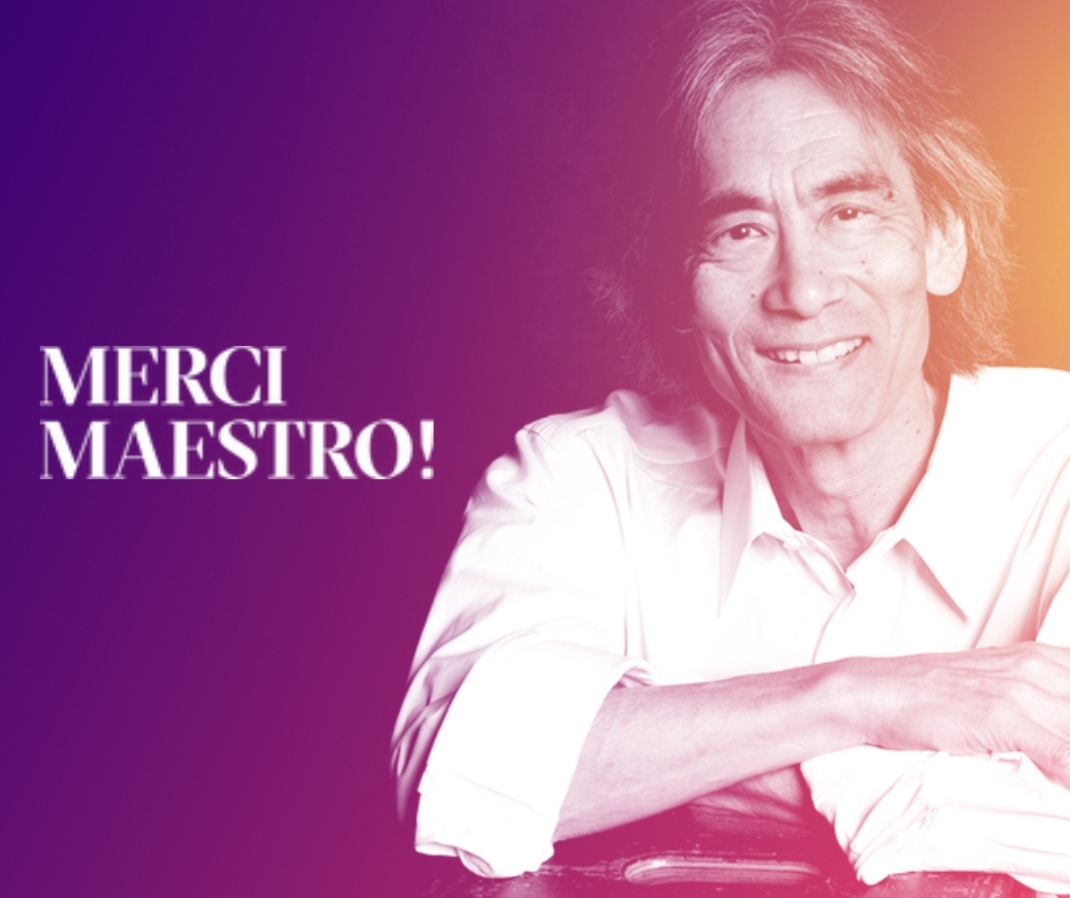 Kent Nagano a déjà songé à faire son droit a-t-il confié au magazine Le Monde Juridique dans un cours échange courriel depuis Oslo en Norvège avec l'éditeur André Gagnon au début de mars 2020.
Ses derniers concerts à Montréal mettront Mahler en vedette au début de juin 2020. Nous devrions tous nous joindre à lui pour cet événement.
André Gagnon
Voici ce qu'il a bien voulu nous mentionner à cet égard:
I've heard you say several moons ago at a luncheon organized by law firm Faslen, when Jean-Louis Baudouin, a good friend, interviewed you that you had once hesitated between law and music at one point as you entered the university. What had attracted you to the law ?
BEYOND KNOWLEDGE AND EXPERTISE IN INTERPRETING THOSE FUNDAMENTAL CONSTRUCTS WHICH HOLD OUR SOCIETAL FRABRIC TOGETHER I HAVE ALWAYS THOUGHT OF LAW AS A WAY OF THINKING. IN A TIME WHERE EMOTION, POLITICAL CORRECTNESS AND PREJUDICE CAN OFTEN DOMINATE THE CONVERSATION, THE DEPTH OF WISDOM HAS ALWAYS BEEN ESSENTIAL TO HOLDING CIVILISATION TOGETHER.
DURING THE MID 1970'S THE USA SOCIAL LANDSCAPE WAS GOING THROUGH A MOMENT OF INSTABILITY: WATERGATE, THE ESCALATION OF THE VIETNAM WAR INTO CAMBODIA AND LAOS, THE MOUNTING CALLS FOR THE IMPEACHMENT OF RICHARD NIXON, OVERT PROTESTS IN THE STREETS, AND INTENSIFICATION OF INTERNATIONAL CONFLICT (SOLIDARITY, HUNGARIAN UNREST,ETC)
WITHIN THIS CONTEXT, IT SEEMED THAT COMMUNICATION AND DIALOGUE WERE BECOMING INCREASINGLY VITAL FOR WORLD BALANCE AND COEXISTENCE AND I STRONGLY CONSIDERED JOINING THE PROFESSIONAL DIPLOMATIC CORPS OF THE STATE DEPARTMENT WITH AN EYE TOWARDS EVENTUALLY BECOMING AN AMBASSADOR.
HAVING A LAW DEGREE WITH A SPECIALISATION IN INTERNATIONAL LAW SEEMED THE ONE WAY TO BEST PREPARE FOR SUCH A CAREER
Could you say a few words about this personal questioning ? I'm sure you could have been a great jurist but thank God you chose music.
IN A WAY, MUSIC HAS ALWAYS HAD AN INTRINSIC AMBASSADORIAL FUNCTION AND HAS HAD THE ABILITY TO BRING PEOPLE TOGETHER THROUGH ITS UNIVERSALITY.
ALL BEST WISHES,
YOUR, KENT NAGANO