Hon Lawrence A. Poitras 3 avril 1931 – 9 avril 2022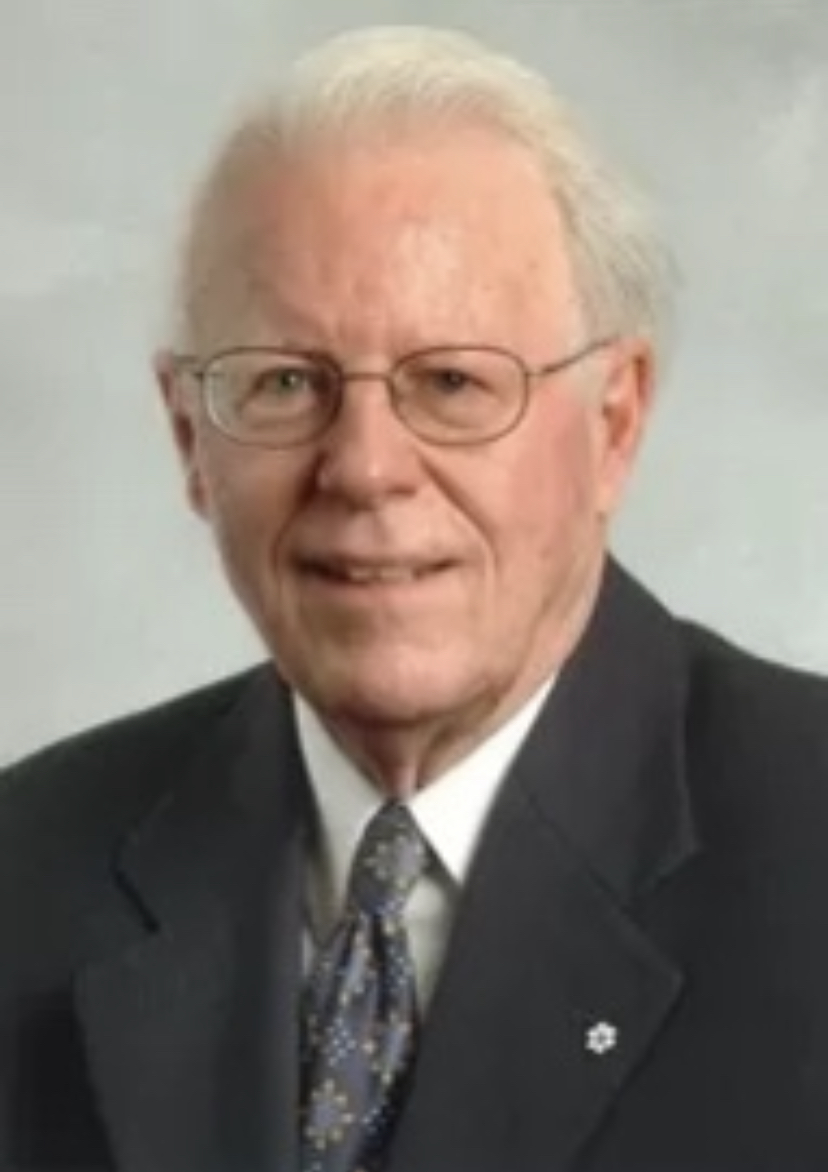 It is with deep sadness that we announce the passing of the Honourable Justice Lawrence A. Poitras Q.C., who died at Montreal, on April 9th. He was the son of the late Harold Poitras and Anne-Marie Gendron Poitras and brother of the late Roger E. Poitras.
He is survived by his beloved wife Thérèse Boivin Poitras and their children, Thomas (Lucie Lacroix), Anne-Marie (Greg Lévesque) and Marie-Claire (Pepe Conde Roque), as well as their grandchildren, Norbert Poitras, Adrienne Poitras, Alexandra Lévesque, as well as many nieces, nephews, relatives, and a multitude of friends and colleagues.
Justice Poitras, who was Chief Justice of the Superior Court of Quebec, was best known for presiding over a public inquiry into the Sûreté du Québec (The Poitras Commission). He was also co-commissioner of the Royal Commission on the Donald Marshall Jr. Prosecution.
With the close cooperation of his colleagues at the Superior Court, he also played a key leadership role in improving the functioning of the judiciary and the efficiency of the Canadian legal system, and brought about reforms which, among other things, considerably reduced the waiting time for cases to be heard.
He received a Bachelor of Arts degree from McGill University (1953) and a law degree from the University of Montreal (1957). While studying, he also worked as a journalist for the Montreal Star, continuing a four-generation tradition of the Poitras family working for the Montreal newspaper.
He began his law practice in 1957 at Duquet, MacKay, Weldon and Associates then joined Laing, Weldon, Courtois, Clarkson, Parsons, Gonthier and Tetrault. He was appointed Queen's Counsel in 1973. He was nominated as a judge of the Superior Court of Quebec in 1975, became Associate Chief Justice in 1983 and was promoted to Chief Justice in 1992. He left the bench in 1996 and joined Borden Ladner Gervais LLP, from which he retired in 2007.
He was co-founder and served as President of the Canadian Judges Conference (CSCJA).
Justice Poitras has received numerous honors, including the Order of Canada (2004) and the Ramon-John-Hnatyshyn Award (Canadian Bar Association) (2000). He was awarded a Doctorate "honoris causa" in Civil Law by Bishop's University (1995). Since 1996, he has been an honorary life member of the Lord Reading Law Society.
He was a member of the Board of Directors of the Montreal Chest Hospital, the Royal Edward Laurentian Foundation, the Canadian Red Cross (Quebec Division), the Marie-Enfant Hospital, and the Canadian Centre for Ethics in Sport (CCES)
A great sportsman, he never hesitated to challenge a friend, colleague, child or grandchild to a good game of tennis or badminton. He continued to propel himself down the ski slopes until the « young » age of 85 and would only put down his skis following the non-negotiable recommendation of his equally sports-loving wife.
The family will receive condolences at the Mount Royal Funeral Complex (1297 Forest rd, Outremont, 514- 279-6540) on Thursday and Wednesday 19-20 April (2pm to 5pm and 6pm to 9pm). The service will be held at the Complex on Thursday 21 April at 9.30 am followed by a reception. In lieu of flowers, you may donate to McGill dementia´s program https://www.alumni.mcgill.ca/give/index.php?allocations=07509 .
Commençant sa pratique de droit en 1957 chez Duquet, MacKay, Weldon et Assoc, puis chez Laing, Weldon, Courtois, Clarkson, Gonthier et Tétrault, il est nommé conseiller de la reine en 1973 et nommé juge de la Cour supérieure du Québec en 1975, où il devient juge en chef adjoint en 1983 et juge en chef en 1992. Il quitte la magistrature en 1996 et se joint à BLG, dont il prend sa retraite en 2007.
Il a reçu de nombreux honneurs: l'Ordre du Canada (2004), le prix Ramon-John-Hnatyshyn (Barreau canadien) (2000), un doctorat honoris causa en droit civil (1995) de L'Université Bishop. Il fut, depuis 1996 membre honoraire à vie de l'Association de droit Lord Reading.
Il fut co-fondateur puis président de la Conférence canadienne des juges (ACJCS), membre du Conseil d'administration du Centre hospitalier thoracique de Montréal, de la fondation Royal Edward Laurentian, de la Croix Rouge du Canada (au Québec), de l'Hôpital Marie-Enfant, et du Centre canadien pour l'éthique dans le sport et moniteur d'élection dans la Communauté Kanesatake Mohawk.
Grand sportif, il n'hésitait jamais à mettre en défi ami, enfant ou petit-enfant à une bonne partie de tennis ou badminton. Il continuera de se propulser sur les pentes de ski jusqu'à l'âge "jeune" de 85 ans et posera ses skis seulement suite à la recommandation non négociable de son épouse tout autant sportive.
La famille recevra les condoléances au Complexe funéraire Mont-Royal (1297 chemin de la Forêt, Outremont, 514- 279-6540), mardi 19 avril et mercredi 20 avril (14 h à 17 h et 18 h à 21 h). Le service religieux sera jeudi 21 avril à 9 h 30 au Complexe funéraire Mont-Royal suivi d'une réception. Au lieu de fleurs, des dons au programme de démence de McGill seraient appréciés https://www.alumni.mcgill.ca/give/index.php?formlang=F
Visite
Mount Royal Funeral Complex
1297 Chemin de la Forêt, Outremont, QC, CANADA, H2V 2P9
mardi, 19 avr. 2022 14:00 – 17:00
mardi, 19 avr. 2022 18:00 – 21:00
Visite
Mount Royal Funeral Complex
mercredi, 20 avr. 2022 18:00 – 21:00
mercredi, 20 avr. 2022 14:00 – 17:00
Funérailles
Mount Royal Funeral Complex
jeudi, 21 avr. 2022 09:30 – 10:30
Réception
Mount Royal Funeral Complex
jeudi, 21 avr. 2022 10:30 – 12:30