Boeing 737 MAX Pilots Litigation: latest updates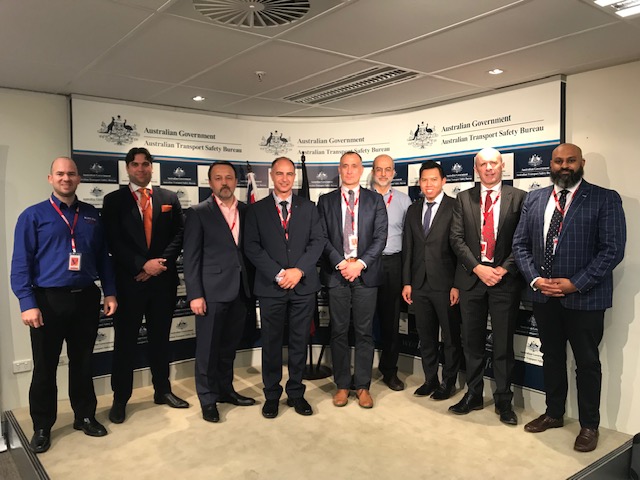 At this point around 3,000 pilots from 12 international airlines are represented in these unique class actions where Boeing is headquartered in the US.
On 20 August, 2019 IALPG filed an amended consolidated federal class action Complaint for the case in Illinois bringing the state court actions together with airline subclasses. Combined, the claim is presently estimated to be worth as much as US $250 million. Pilots continue to join when they learn about the prospect for claiming for their losses against Boeing as more and more carriers end employment for MAX pilots and close bases around the world.
IALPG and PMJ have filed an application in the Court for the identity of the subclass representatives to continue to be hidden appropriately using pseudonyms and will support that move with affidavits from many pilots and whistleblowers that will not be made public – Boeing having agreed with us to keep these facts « under seal » or away from public disclosure.
Over the last months IALPG and our partners at PMJ PLLC in Chicago have been actively assisting our clients, known by their pseudonyms (Pilots X, Y, Z, A, B, C, D, E, F, G, H, and I) – together with nearly 3,000 of their colleagues from 12 international airlines – to pursue Boeing and the FAA over allegations of wrongdoing that led to air crashes, the grounding of the MAX, and losses to the classes of pilots. Their actions have now been consolidated in the United States District Court for the Northern District of Illinois, Eastern Division, in a claim potentially worth an estimated $250m.
The first pilot came forward to IALPG seeking compensation from Boeing in May 2019. However, that first pilot has since been joined by a large cohort of colleagues who had also relied on Boeing's representations that the 737 MAX series was "safe" and offered the greatest "flexibility, reliability and efficiency in the single – aisle market." These pilots feel betrayed by Boeing as they claim it hid that the MAX was not safe and that they were not properly prepared by Boeing to fly it.  Thus, they and their passengers' safety were put at risk: a risk which ripened into the JT610 and ET302 disasters and subsequent grounding.
Joseph Wheeler, Principal and Founder of IALPG said:
Thousands of pilots from 12 airlines around the world are standing together and taking exception to Boeing's behavior regarding the MAX disasters and the preceding type-certification fiasco. The combined claims are now estimated to be worth as much as USD $250 million.
Patrick Jones, Managing Partner and Founder of PMJ PLLC said:
The new claim consolidates the various pilot claims in a single large class action in the federal jurisdiction with subclasses for each airline pilot group, rather than having a multitude of ever increasing and separate state court class actions.
We could never have predicted that so many would come forward  feeling that their trust as safety professionals was abused.
Mr Wheeler added:
Pilots trained specifically to fly the MAX have had their incomes significantly reduced or in some cases eliminated and face new uncertain career trajectories. Families and livelihoods have been disrupted, which has been especially costly to those just beginning their careers or changing jobs to work for airlines that operated the MAX.
The Complaint adds more information about the pilots and the affected airlines giving some context to the stream of consequential losses that have followed for them on the heels of the tragic deaths on JT610 and ET302 – all as a result of corporate greed. 
It is hoped that the action, which brings the pressure of a very important group of aviators to bear in the wake of some of the worst aviation tragedies in recent times, will advance positive change and transparency at US and international level, which will in turn facilitate better safety outcomes for all who travel by air.
In a further attempt to ensure the fact that clients are not prejudiced in present or future employment by participating in a claim against the aerospace giant, orders are being sought from the Court to withhold the identities of the subclass representatives from public disclosure, and to file affidavits as to why that must be, under seal.

Source : Australia's Air & Space Lawyers.