Persecution of Poland's judges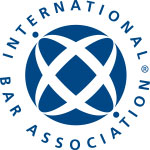 IBAHRI calls on Poland's government to stop persecution of judges and respect democratic norms
Amid recent reports of intimidation and hate campaigns led by the ruling Law and Justice party against Poland's judges, as well as the forthcoming forced retirement of up to 40 per cent of judges – expected to take effect from 3 July 2018 – the International Bar Association's Human Rights Institute (IBAHRI) condemns the actions of the government of the Republic of Poland and calls for an end to the persecution of judges. Further, the IBAHRI calls for adherence to the rule of law and respect for human rights and democratic norms. [For immediate release: Tuesday 03 July 2018]
IBAHRI Co-Chair Ambassador (ret.) Hans Corell commented: 'The ongoing « State-led campaign of intimidation and harassment » of which a number of Poland's judges are complaining, the State's domination of the National Council of the Judiciary with authority to appoint judges, and refusal by state officials to adhere to Supreme Court decisions made against them, are blatant assaults on Poland's judiciary, contrary to the separation of powers and a threat to the rule of law.'
He added: 'We draw to the attention of Poland's government the first clause of the United Nations Basic Principles on the Independence of the Judiciary,which states, « The independence of the judiciary shall be guaranteed by the State and enshrined in the Constitution or the law of the country. It is the duty of all governmental and other institutions to respect and observe the independence of the judiciary. »'
Reports indicate that judges who have raised objections or ruled against state officials found to be in violation of the law have been subjected to continued individual attacks, threats of biased disciplinary and criminal proceedings, corruption allegations or hate campaigns.
The Hon Michael Kirby AC CMG, IBAHRI Co-Chair, remarked: 'Such actions, when inflicted and led by the State, amount to significant attempts by state authorities to silence civil society and legal professionals generally. Judges should not be punished for fulfilling their lawful roles when acting as the judicial arm of government in Polish society. The IBAHRI calls for an end to all State-led actions that have the effect of creating an overarching environment of judicial oppression that limits the authority of judges to function independently.'
He added: 'As a matter of urgency, it is imperative that all possible measures be taken by the government of Poland to return the nation's judiciary to a position in which its legitimate professional activities can be executed without fear of threats, intimidation, harassment or interference and in accordance with the nation's Constitution and international human rights standards. As a country whose brave citizens suffered greatly in recent decades from attacks on the rule of law and on the independence of the judiciary, Poland has special cause to remember and appreciate the vital importance of preserving human rights and protecting the rule of law and constitutional norms.'
The IBAHRI strongly urges the state authorities of Poland to abandon politically motivated criminal or disciplinary charges against judges, discontinue the abusive and dangerous rhetoric, and put an end to the continued assault on the rule of law
Notes to the Editor
A Guardian article cites judges' complaints of « State-led campaign of intimidation and harassment »
www.theguardian.com/world/2018/jun/19/theyre-trying-to-break-me-polish-judges-face-state-led-intimidation

The International Bar Association (IBA), established in 1947, is the world's leading organisation of international legal practitioners, bar associations and law societies. Through its global membership of individual lawyers, law firms, bar associations and law societies it influences the development of international law reform and shapes the future of the legal profession throughout the world.
The IBA's administrative office is in London, United Kingdom. Regional offices are located in: Sao Paulo, Brazil; Seoul, South Korea; and Washington DC, United States, while the International Bar Association's International Criminal Court and International Criminal Law Programme (ICC & ICL) is managed from an office in The Hague, the Netherlands.
The International Bar Association's Human Rights Institute (IBAHRI), an autonomous and financially independent entity, works to promote, protect and enforce human rights under a just rule of law, and to preserve the independence of the judiciary and the legal profession worldwide.