Top Firm Litigator to Lead New Montreal Office of Commercial Litigation Funder Bentham IMF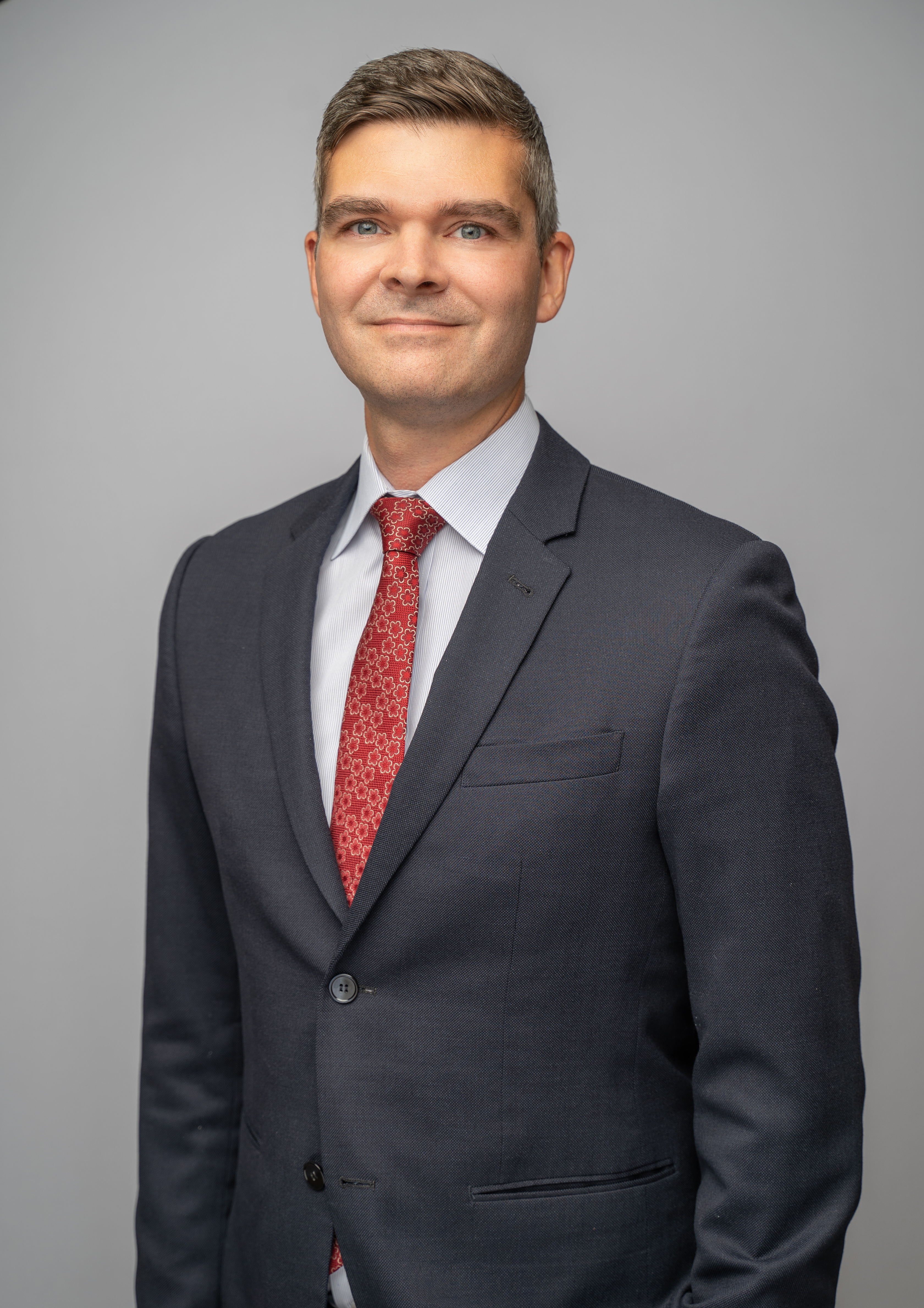 Company hires Pierre-Jérôme Bouchard, litigation partner at McCarthy Tétrault, to head new office; Bentham's expansion is driven by widespread interest in litigation finance and favorable jurisprudence concerning funding
Bentham IMF, a world-leading commercial litigation finance company, opened an office in Montreal this week, hiring McCarthy Tétrault litigator, Pierre-Jérôme (PJ) Bouchard, as Investment Manager and Legal Counsel. PJ will oversee Bentham's efforts to provide financing solutions for the Quebec business and legal community. He will also be assisting in evaluating opportunities across the country and internationally as needed.
The expansion builds on momentum gained since the company hired veteran litigator, George R. Hendy, Ad.E., as Senior Advisor-Quebec in early 2018 to help Bentham source investment opportunities in Quebec. Bentham has agreed to fund two cases in Quebec to date (one subject to court approval) and is conducting diligence on several others it has been asked to fund. Consistent with the company's global approach to funding, all the cases are large-scale commercial litigation matters.
"We have carefully considered our approach as we've expanded into two of Canada's largest cities," said Tania Sulan, Chief Investment Officer-Canada, Bentham IMF. "In each situation, we took the time to become acquainted with the local bar and ensure they understood how commercial litigation finance benefits companies and law firms. In Quebec, George's depth of knowledge about the nuances of the local law, and extensive network within the local legal community, have helped us rapidly develop an active pipeline of investment opportunities," she said. "With the addition of PJ as head of our new Montreal office, we look forward to building an even stronger presence in the Quebec legal community."
"There is a strong appetite in Quebec for funding solutions provided by a reputable and reliable funder like Bentham," said George. "In the six months since joining Bentham, I have met with a wide array of businesses and law firms interested in using funding to adapt to the ever-increasing cost and complexity of litigation," he added.
"Litigation finance is being embraced by Canadian firms and companies of all sizes," said PJ. "Businesses see funders as allies who provide risk mitigation solutions worthy of consideration, and law firms see funders as valuable partners in providing options to their clients," he added. "Bentham has been a foremost provider of those solutions throughout the world and has made tremendous strides in introducing them to the regional business community since launching its Canadian operations in 2016. I'm excited to join the company just as the Quebec courts have recently rendered decisions recognizing commercial litigation financing as an important and valid tool for litigants."
PJ is the company's fifth hire in the country. In addition to hiring George in February 2018, Bentham has hired Naomi Loewith, Investment Manager and Legal Counsel, who joined in January 2016 from Lenczner Slaght LLP, Nickolas Tzoulas, Legal Counsel, who joined in July 2017 from Blake, Cassels & Graydon LLP, and Geoff Moysa, Investment Manager and Legal Counsel, who joined in April 2018 from McMillan LLP.
"We're honoured to be the first funder to commit the resources needed to meet local demand, and to add to our growing team another highly respected local litigator whose pedigree serves as a testament to the credibility of commercial litigation finance generally, and our company specifically," said Tania.
PJ has more than a dozen years of experience litigating commercial matters on behalf of leading law firms Cravath, Swaine & Moore (2007-2010) and McCarthy Tétrault (2010-2018). He worked on a wide variety of cases at both firms, including product liability, securities fraud, intellectual property, breach of contract and antitrust matters, bankruptcy proceedings, regulatory investigations and arbitrations.
PJ is a frequent contributor to various publications and blogs including the Commercial Litigation and Arbitration Review, a quarterly publication by LexisNexis, and a member of its board of editors.  He also served as co-executive director of the Supreme Court Advocacy Institute, which provides advocacy advice to lawyers scheduled to appear in Supreme Court of Canada appeals.
He received his law degree from the Université Laval in 2003 and his Master of Law degree from Columbia University in 2005. Before entering private practice, he served as a law clerk to the Honourable Justice Louis LeBel of the Supreme Court of Canada. PJ was called to the Québec Bar in 2006 and to the New York Bar in 2007. He is fluent in French and English.
PJ can be reached at PJBouchard@benthamimf.ca.
ABOUT BENTHAM IMF
Bentham IMF is the Canadian arm of publicly listed IMF Bentham Limited (ASX: IMF), one of the leading funding companies in the world, with a portfolio that has a total claim size value of AUD $5.6 billion. Together, the companies have 14 offices throughout Canada, the US, UK, Australia and Asia and provide funding to clients in jurisdictions including Canada, the US, UK, Europe, Australia, New Zealand, Hong Kong and Singapore. We have reviewed thousands of commercial cases in the past 16 years, funding to completion 166 cases and generating $2.1 billion AUD in recoveries. We have achieved a 90% success rate, with clients utilizing our funding retaining an average of 62% of all case proceeds.